Posted by : Jameson Durall
Monday, July 05, 2010
Follow @JamesonDurall
Our vacation is now around 180 days away, so I'm able to use the Disney Online Reservation System to begin scheduling our Advance Dining Reservations (ADRs). After using the Crowd Calendar at Touring Plans to decide what days we will be in each park, I can now make the first 4 days of reservations.

We have decided to do a lot of sit down dining this trip so we are experiencing a lot of restaurants for the first time. We love character dining, so most of our meals are planned around that. Character Meals are such a great way to get face time with the characters. While you have your meal and they come around to your table and have one on one time with your child. We've gotten some fantastic pictures from these meals on past trips.

We arrive in the afternoon on the first day so we scheduled a late dinner at
Coral Reef Restaurant
. The restaurant is inside of an aquarium so all of the seats have a view of fish swimming around as you eat. I've heard lots of good things about the food, so we figure it will be a nice dinner after a day of traveling.
The second day is a long day at the Magic Kingdom, so we decided to try out
Tony's Town Square Restaurant
for dinner(the restaurant from
Lady and the Tramp
). I'm kinda on the fence about this one, but my wife is really anxious to go so that's enough for me :)
On day three we have a long night at Hollywood Studios, so we've made a late dinner reservation at the
Sci-Fi Dine-in Theater
. I'm hearing that the food isn't all that great, but to me...the atmosphere is way too cool to pass up. Each family sits in an old car that is lined up like at a drive-in theater. There's a huge screen in the room that plays clips from old sci-fi movies. So awesome.
Day four is at Animal Kingdom and we have our first character breakfast scheduled for
Tusker House
. Donald and his friends visit the tables wearing safari outfits! Unfortunately we got a 9:30 time, but if I can't get it earlier...it should still work out for me to run and grab fast passes for Everest while we wait to eat breakfast.(edit: turns out I had scheduled the wrong day and this morning was able to get the 8:00am reservation we wanted)
Since Animal Kingdom closes early, this gives us enough time to have dinner at our most anticipated character meal...
Chef Mickey's
. It's located at the Contemporary Resort, which I hope to stay in some day, so luckily we will have a rental car to get us around. Mickey visits the tables in his chef's hat along with an assortment of his closest friends: Minnie, Goofy, Pluto and Donald. My son is gonna lose his mind.
That's the plan for the first four days and I'll get another post together once we have the rest of the trip nailed down with reservations.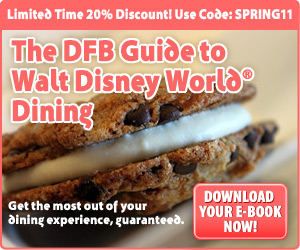 You should follow me on Twitter and
Facebook
.
You can also subscribe via
RSS or email.
Please s
upport the blog by doing your Amazon.com purchases through
this link.
Related Posts :
Disney World
Disney World 2011 - ADRs Part 1